THE SMART ERP WITH MODULAR STRUCTURE
✓ Ideal for small to medium-sized companies
✓ Quick solution, onboarding in only 10 days
✓ Flexible and reliable on-premise hosting
✓ No programming skills required
QUICK SOLUTION
Onboarding in only 10 days.
MODULAR
Activate only the options you require.
SELF-SERVICE
Tailor your processes without programming knowledge.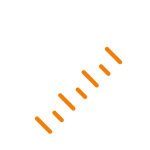 FLEXIBLE
The software adapts to the processes of the customer. And not vice versa.
FAIR SUBSCRIPTION
Add as many users as you want, but only pay for the active ones.
MONTHLY UPDATES
Download and install the latest version in a few clicks.
PERSONAL SUPPORT
Committed to provide exceptional customer service every single day.
E-COMMERCE
Integrated online shop for B2C and B2B, with easy adaptation by country.
SUSTAINABLE
Our innovative solution helps you reduce your carbon footprint.
"It would certainly not have been possible with any other company to implement it more easily, quickly and with this quality. It's fun to work with people at this level."
— Raimund Rußwurm, Managing Director Molto Luce
GET TO KNOW IPTOR MULTIFLEX
Familiarize yourself with Iptor multiflex by reading our case studies or by scheduling a free tour — no strings attached. Our team will gladly provide you with a demo and show you how to get started!
Step 1: Get started with the Base Module
The Iptor multiflex Base Module covers all your day-to-day business processes: from selling, over purchasing, inventory and delivery, through to invoicing and transfer to your company's financial accounting software.


The main functionality covers:
Management of master data and business process personalisation.
Creating quotations, sales orders, delivery notes and sales invoices enabling the selling.
Organising the buying of products, consumables and equipment supporting your procurement.
Material handling and inventory management to get your goods picked and shipped.
Ready to use analysis of business partners, products, and salesmen, as well as queries and data exports.
Step 2: Activate the modules you need
Don't settle for a one-size-fits-all solution – tailor your ERP system with the modules you need and achieve unparalleled efficiency and performance. You can pick from our extensive library of over 25 additional modules to customize your ERP solution to your unique business needs. Compatible with the Iptor multiflex Base Module, your selection of modules can be activated quickly and easily, and it is designed to run seamlessly, no matter how many users you have.
Discover our most popular modules
CRM – Employees have real time access to master data, orders, delivery notes and reports, speeding up the processes and ensuring high quality customer support.
WMS – Manage your warehouse and logistic processes digitally and more efficiently.
Production – Cover all relevant manufacturing processes, with an easily customizable, user-friendly interface.
Reporting – Keep track of your financial liquidity and monitor your KPIs with ease, using our flexible reporting. With customizable fields and segments, you can quickly export the data you need to make informed decisions and stay ahead of the competition.
Webshop – Get a B2C / B2B sales and information platform, that is fully integrated into the ERP system.
DMS – Say goodbye to the hassle of paper-based documentation. Easily manage orders, delivery bills, invoices, and other important documents in a digital format.
We support companies from a wide range of industries such as lighting production and trade, electronics wholesale and retail, tire trade, plant and vehicle construction and many more.
BOOK A FREE GUIDED TOUR THROUGH OUR ERP SOLUTION
Unlock the full potential of our ERP solution and take your business to the next level! Schedule a non-binding consultation today, and our team of experts will guide you through the extensive features and capabilities of Iptor multiflex. Let us demonstrate how our innovative solution can transform your business and enjoy a free guided tour of our Base Module. Don't miss this unique opportunity – contact us today to get started!
Iptor multiflex is a business application developed by Iptor Austria GmbH, formerly known as POLLEX-LC Software GmbH. Since 1982, we have been a trusted provider and manufacturer of ERP software solutions tailored to small and medium-sized trading companies, with or without manufacturing operations. As the leading experts in this field, our focus on customer orientation and flexible solutions have earned us a well-respected reputation. Our commitment to putting the customer first is proven daily, with our motto "The customer is the most important person in the company" being the driving force behind our customer contact. It's no surprise that our high level of customer satisfaction has been consistently demonstrated in ERP satisfaction studies, and we're proud to say that our loyal customers have placed their trust in us for many years.