THE MODULAR ERP FOR THE LIGHTING INDUSTRY
✓ Ideal for wholesalers and retailers with or without production
✓ Quick solution, onboarding in only 10 days
✓ Flexible and reliable on-premise hosting
✓ Starting at €35 / user / month ⓘ
QUICK SOLUTION
Onboarding in only 10 days.
MODULAR
Activate only the options you require.
SELF-SERVICE
Tailor your processes without programming knowledge.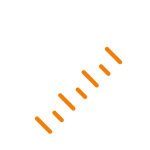 FLEXIBLE
The software adapts to the processes of the customer. And not vice versa.
FAIR SUBSCRIPTION
Add as many users as you want, but only pay for the active ones.
MONTHLY UPDATES
Download and install the latest version in a few clicks.
PERSONAL SUPPORT
Committed to provide exceptional customer service every single day.
E-COMMERCE
Integrated online shop for B2C and B2B, with easy adaptation by country.
SUSTAINABLE
Our innovative solution helps you reduce your carbon footprint.
TRUSTED WITHIN THE SECTOR
"It would certainly not have been possible with any other company to implement it more easily, quickly and with this quality. It's fun to work with people at this level."
— Raimund Rußwurm, Managing Director at Molto Luce
YOUR WORLD AND CHALLENGES
THE VALUE OF IPTOR MULTIFLEX
At Iptor, we understand the unique challenges faced by businesses in the lighting sector. That's why we offer Iptor multiflex, a comprehensive business management solution that tailors your processes to meet the needs of your lighting business. With Iptor multiflex, we provide you with the tools you need to streamline your operations, increase efficiency, and drive growth.
Our solution offers end-to-end support for your lighting business, including different kinds of order generation, purchasing, inventory control, and manufacturing. Iptor multiflex automates your order processes, allowing you to process orders and get products to customers faster quickly and easily. Our solution also provides real-time inventory tracking, enabling you to monitor stock levels and make informed purchasing decisions.
Additionally, our manufacturing support features provide you with the tools you need to optimize your production processes and minimize waste. From scheduling and planning to quality control and traceability, Iptor multiflex has everything you need to improve your manufacturing efficiencies and reduce costs.
At Iptor, we pride ourselves on our commitment to customer satisfaction. We work closely with our clients to understand their unique business requirements and provide tailored solutions that deliver measurable results and require only a short onboarding implementation. Our solution is designed to support lighting businesses in every way possible, from improving order efficiencies to automating purchase proposals and orders, controlling and tracking stock, and supporting your manufacturing activities.
In summary, WE HELP LIGHTING COMPANIES ACHIEVE
➤ Enhanced customer support with a practical CRM or by deploying the integrated online shop for B2B and B2C.
➤ Automate manual processes and improve efficiency using the self-service process designing features
➤ Accurate real-time stock tracking across different locations and warehouses
➤ Access to detailed product information, including technical specifications, product images and descriptions
➤ Optionally manage your manufacturing operations efficiently. Whether you produce LED fittings, create or paint fixtures, special packaging materials, our manufacturing module can be easily adapted to your requirements.
➤ Process orders efficiently, accurately and quickly, from the order picking and packing to the labelling
➤ Easy integrations with the leading shipping and financial applications: Interfaces to packaging, parcel distribution services, such as DHL, DPD, UPS a.o.
➤ Partner with Iptor and take advantage of our extensive experience in the Lighting industry and our reliable support services, maximizing the value of your Iptor multiflex application.
OUR TEAM IS HERE TO ANSWER YOUR QUESTIONS
Gunther Rebhandl
+49 171 554 553 7
+43 722 864 600
Bart Monstrey
+32 495 363 254
Thierry Lamarque
+33 670 642 092
Joris Vlaeminck
+32 495 363 261
Partner with Iptor and take your lighting business to the next level. Contact us today to learn more about how our solution can help you drive growth, improve efficiency, and achieve your business goals.
This website manages your data in order to respond to your inquiry and possibly develop a business relationship with you. To learn more about how we handle your personal data and to exercise your rights, please refer to our Privacy Policy.
We support companies from a wide range of industries such as lighting production and trade, electronics wholesale and retail, tire trade, plant and vehicle construction and many more.