WE ELEVATE BUSINESS SOFTWARE FOR DISTRIBUTION COMPANIES TO THE NEXT LEVEL
Not every vision of the future becomes reality, but for distributors like you, tasked with conquering complex fulfillment challenges at the relentless pace of today's supply chain, the future has already begun: Iptor Pharma / Publishing / Supply Chain / Timber
DISTRIBUTION FOCUSED ERP AND SUPPLY CHAIN MANAGEMENT WITH IPTOR.COM
Iptor.com offers cloud-based ERP software solutions for the distribution, publishing and pharma industry. We help customers grow to their full potential – and beyond. Enhanced with rich functionality and developed by your industry peers, Iptor's software comes with flexible deployment options to suit your current and future state.
Iptor is your end-to-end cloud ERP and supply chain partner for a world where exceptions are the rule, those make-or-break moments that can unveil a world of opportunities, opening new growth paths. We believe that every supply chain holds a world of these opportunities – and with Iptor.com we are taking our promise of "flexibility to grow" to the next level.
FOR A DIGITALLY POWERED DISTRIBUTION INDUSTRY: SMART FUNCTIONALITIES AND FLEXIBLE DEPLOYMENT
YOUR CHALLENGE – OUR SOLUTION
WHAT'S YOUR BUSINESS SECTOR? BENEFIT FROM OUR INDUSTRY PROVEN SOLUTIONS
Digital business is reshaping industries. Demands for faster, omni-channel fulfilment intensifies the challenge for distributors to remain competitive and profitable. Be responsive to change: Run lean, agile business processes and gain greater visibility and control.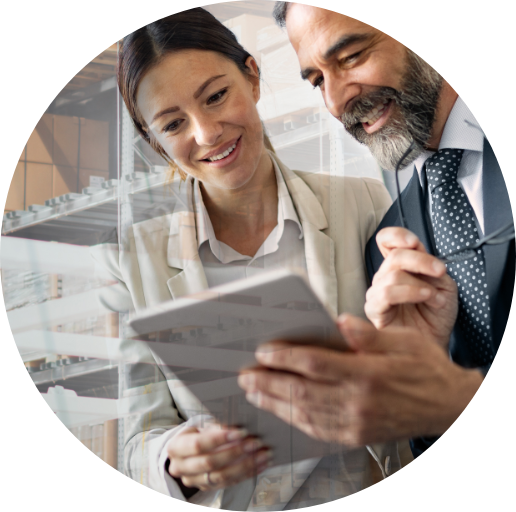 We offer flexible, lean business models in order to manage your content and sales channel mix profitably. Digitize and automate end-to-end publishing business processes and manage more title, with less inventory. Make decisions confidently.
The pharmaceutical distribution world is changing daily. We're specialists in pharmaceutical distribution software, matching a staggering amount of pharmaceutical specific requirements with a true industry vertical solution.
A SOLUTION TO CONQUER EVEN THE MOST COMPLEX FULFILLMENTS CHALLENGES
Iptor.com is developed for the toughest challenges in distribution. A solid and industry proven software solution that grows with your business needs. That is what we offer.
TALK TO US! AT EYE LEVEL AND WITHOUT CHATBOTS
We understand our role as a trusted advisor and are here to support you. Would you like to receive more information about Iptor.com or a special industry solution without obligation? Or would you like to make an appointment with our service team? We put our know-how at your disposal.
Over 4,000 implementations so far. That makes us really proud.
CASE STUDY | SUPPLY CHAIN
NAUTOR ADOPTS IPTOR CLOUD TO FOCUS RESOURCES ON QUALITY AND GROWTH
CLOUD IS GROWING BY 10% IN THE GLOBAL INFRASTRUCTURE MARKETING IN 2021
Source: Public cloud IT infrastructure revenue growth | Gartner
JOHNS HOPKINS UNIVERSITY PRESS UPGRADES TO IPTOR EDI EXCHANGE MANAGED SERVICES
CASE STUDY | SUPPLY CHAIN
ALGOL PARTNERS WITH IPTOR TO REDUCE RISK AND ACCELERATE MODERNIZATION
EXPECTATIONS FOR MANAGING THE DEMANDS OF DSCSA
Peer to peer with the leaders in pharma industry Iptor developed a highly efficient and well proven pharmaceutical distribution software. Download our whitepaper to better understand what small and medium-sized pharma distributors and manufactures must consider to meet the requirements of DSCSA.
WE BUILT OUR ORGANIZATION ON IPTOR TECHNOLOGY FROM THE START, AND IT CONTINUES TO MEET OUR EVOLVING NEEDS AS WE GROW AND RESPOND TO OUR CHANGING CUSTOMER BASE.
Peter Nilsson | CIO | Bevego
THIS TRANSFORMATION WILL GROUND OUR PROJECTS ON ACCURATE DATA, REDUCING OUR TIME AND COST TO FINISH EACH PROJECT, WHILE STREAMLINING OUR VENDOR COMMUNICATION AND MAKING US MORE EFFICIENT. IPTOR'S CLOUD-BASED SOLUTION WILL SET THE STAGE FOR OUR NEXT CHAPTER OF GROWTH AND INNOVATION, AFFORDING US MAXIMUM UPTIME AND FLEXIBILITY THROUGH EXPERT MANAGED SERVICES.
Kenneth Gäddnäs | IT Manager | Nautor
THE SUCCESS OF THIS PROJECT CONFIRMS THE VALUE OF OUR LONG-TERM RELATIONSHIP WITH IPTOR. OUR PEOPLE ALREADY KNOW AND TRUST THE IPTOR SYSTEM, AND WITH IPTOR'S DEEP UNDERSTANDING OF OUR BUSINESS ALREADY ESTABLISHED, PROJECT DECISIONS COME EASIER AND OVERALL RISK IS REDUCED. WE ARE VERY PLEASED TO BE MOVING FORWARD ON OUR NEW IPTOR DC1 PLATFORM.
Arto Peterzens | CIO | Algol
IPTOR GIVES US AN EASY-TO-USE INTERFACE TO CAPTURE DATA FOR BETTER DECISION-MAKING, THEREBY ENHANCING OUR SALES PROCESS, TRANSACTIONS AND CUSTOMER EXPERIENCE.
Gary Klusman | CFO | Clampitt Paper